About Jennifer


Jennifer Cunningham has been writing winning resumes for the past 18 years. Born in Dallas, Texas, she was raised in the San Francisco Bay Area where she was an Apparel/Accessories Designer, Financial/Cost Analyst for Wells Fargo, Sales Representative for a national master distributor as well as an award-winning Ice Skating Coach, instructing students ranging in age from 3 to 85.
Complimenting her coaching career, she created a very successful accessories design firm in the bay area, which she steered for over 10 years, creating innovative custom designs for and selling to high-end stores, such as I. Magnin, Bullocks, Bloomingdales, Dayton-Hudson and Marshall Field's through repping organizations nationwide, which included Chicago, Atlanta, New York, Dallas, Denver, Los Angeles and San Francisco.
Her line incorporated a very uniquely engineered shoulder pad (Shoulder Shapers) that she customized by adorning department store logo packaging as well as she designed unique scarves and bows that were featured in several of the federated department store catalogs, season after season. Jennifer oversaw the manufacturing in various areas of the country, ensuring quality was high as well as on time.
Later, she ventured into an NFL-sponsored lady's sportswear line where she landed a contract with NFL Properties out of New York City. The first of its kind, came from the idea of starting an NFL Shoulder Pad line for ladies! What followed was a whole line of beautifully logoed sportswear for the NFL lady fan.
Her designs were so well received that several of the cheer leading squads were featured in her line, including the Seattle Seahawks Cheerleaders and the LA Raiders. With so much chatter, she captured the attention of various ice hockey teams and ventured on to produce samples for the NHL, NBA and various college leagues. Jennifer's designs were featured in several team fan catalogs, including the SF 49ers, San Jose Sharks and the Official NFL Catalog.
For the past 18 years, Jennifer has been composing custom résumés for clients nationwide through her easy to use website, www.BestResumesOnline.com, as her portal in connecting with people. She creates and highlights clients in a way no other résumé writer ever has before. She puts the WOW back into their presentation electronically in order to attract the right employer offering the right job. She is also the author of, "You Write It, I'll Sign It," a sampling of recommendation letters for your boss to sign, found on Amazon.com in their Kindle Direct Publishing section.
She resides and offices in Austin, Texas where she visits with clients as well as for the past five (5) years, she has been creating wonderful children's stories in hopes to assist children worldwide with the passing of their beloved friend. You will soon be able to customize your child's pet at www.ComfortingTails.com as well as upload photos telling others about your pet's amazing and wonderful life.
Her work is diverse, which makes her an excellent resume writer. So, for expert writing, consultation and assistance in landing your next dream job, call or email Jennifer today, as tomorrow is your destiny.
Jennifer Cunningham
Professional Resumes
11615 Angus Road, Suite 104-E
Austin, Texas 78759
(512) 636-3609
www.BestResumesOnline.com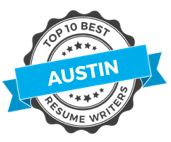 Professional Resumes is a resume writing service; Professional Resumes writes resumes, cover letters, reference sheets and follow-up letters as well as offers resume help, consulting, writing assistance, resume updates, resume writing services, job search assistance, career coaching, free resume sample, free cover letter sample, customer service resume, online resume as well as offers resume tips, sales, marketing and keyword optimization. Professional Resumes services Austin, Texas, Dallas, Houston, San Antonio, Corpus Christi, Chicago, San Francisco, San Jose, Cupertino, Santa Clara, Burlingame, Palo Alto, Los Altos, Los Angeles, Carlsbad, San Diego, California, New York, Chicago, Illinois, Atlanta, Georgia, Denver, Colorado, Colorado Springs, New York City, NYC, New Jersey, Brooklyn, Arkansas, Alaska, Miami Florida, Orlando, Florida, Austin, Texas, San Francisco, Newark, New York, Philadelphia, Pennsylvania, Seattle, Washington, Portland, San Mateo, Oakland, Pittsburgh, Santa Barbara, San Luis Obispo, El Cajon, La Mesa, Chula Vista, Santa Fe, New Mexico, Albuquerque, Carmel, Santa Rosa, Monterey, Napa Valley, St. Helena, Calistoga, LinkedIn.com, Portland, Oregon, Seattle, Washington, Washington D.C., Boston, MA, Virginia, West Virginia, South Carolina, North Carolina, Austin, TX